Have you ever faced trouble sharing files/images? I did once.
An acquaintance mailed me some images I asked for.
Those were a mess; low-quality and broken!
That's when it popped up in my mind; I need to know the best way to send photos to clients.
Fortunately, I learned some ways to solve that issue from recurring.
So, here I am with a new article with the best ways to share photos with clients.
Let's dive right in.
Required Features of a File (Images) Sharing Platform
You probably have experienced file brokes, image quality drops, bad resolution, or high pixelated images that can't be sent while sharing/transferring files.
Gone are the days to live with those issues!
The 21st century has made everything around us technologically advanced
This includes professional photo-sharing software as well.
There is fierce competition in the software too. As a result, you need to be picky while choosing the best way to deliver photos to your clients.
These are the features a good file-sharing software should have-
Cloud-based storage is best for streamlining work, sharing, and communicating. Commercially, you will have to send heavy image folders, which will take up a lot of space. Ensure this fact first that your preferred platform has that much capacity.
An ordinary issue while sharing images is low-quality. This can't be compromised while the sole online marketing greatly depends on images. Pick a software that retains original quality while uploading, transferring, or downloading.
Most platforms offer easy-to-organize storage and time-saving sharing processes. But what you need to look for is the file volume and which type of file it allows to transfer/share at one go.
The online transfer process has the greatest risk of document leakage. This causes an unimaginable level of hassle. Therefore, everyone wants a secure transferring/sharing process to be ensured. As you will be delivering photos to clients, make sure your platform has got you covered.
If you want your clients' feedback, you need software that allows proofing. It's a trouble-free and easy way intended for this purpose. Instead of checking emails, you can directly know which files and where you need to work as a reply to your clients.
Check beforehand the compatibility of your chosen platform with the device or operating system. There are some software that comply well with mobile and pc or pc and mac.
It may seem complicated how to choose the best one? However, there are ways to do so. Consider these following factors while choosing the best way to send high-resolution photos to clients.
Features like accessibility, backup, document protection, watermarking- exactly which features you need. Consider these matters first.
Every software/platform has its free version. Try those first to check out how different and convenient those are.
If you are looking for some more essential features, maybe you should try the paid version. Then, you will find your required pricing category.
If you have a backup option, maybe you won't care how long a software/website saves your file. Typically, most software's free version doesn't save files for long. You may include this matter in your checklist.
There are a number of platforms that are the best option for sharing photos with clients online. But not all platforms are useful for everyone.
We have tried quite a few platforms but eventually have to switch to the better features providers that are efficient for our workstyle and payment. Here are 8 best platforms described.
1. Dropbox – For Business Professionals and Project Managers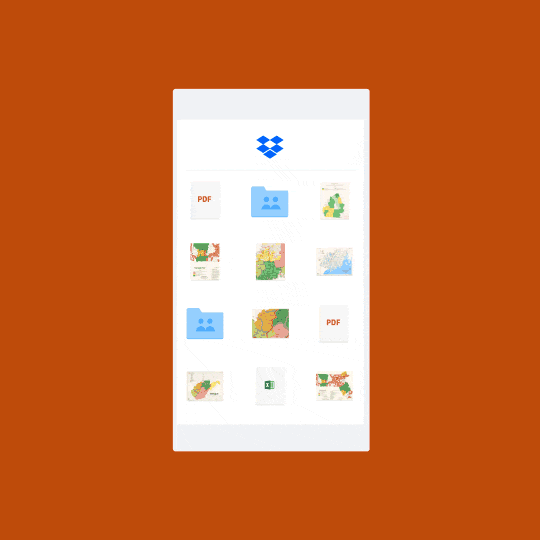 Dropbox, a cloud storage service, is a secure digital platform for sharing big-size files. Documents, high res images, videos, and anything can be shared online, synced with devices, and backed up through this platform. Once the owner has uploaded their file in the dropbox, the owner or any permitted person can check and download that file.
The amazing factor of Dropbox files specific access. The owner can specify which file will be allowed to whom. It allows users to work at a whole new level because they can share the files as it is- without anyone letting change or cropping the file size.
Users have the flexibility to use it on their PC, Mac, and even on phones and to collaborate with anyone. As free access has limited storage, it is recommended to clean out digital clutter every once in a while.
Pricing: Both free and paid versions are available. It allows 2 GB for free and more features along with a storage of 3 TB for the subscription.
❏ How Dropbox Works
Dropbox only takes 4 steps to share a file.
Step 1:
After creating an account with Dropbox, the homepage will appear before you. Click 'All Files' from the menu bar.
Step 2:
Click 'Upload' and select your file/folder.
After selecting, click Open.
Step 3:
Once the upload has been completed, it will be saved both on the online and desktop of Dropbox.
You can share the uploaded file/folder in 2 ways.
a. Put your cursor on that particular field; you will see the 'share' icon.
b. Double click the file or folder. It will open up and you will see the 'share' button.
Step 4:
After clicking the share, a box for inputting email will pop up. You can control whether the receiver can edit/ view it. Do it, and it's done.
2. WeTransfer – Send Large Files & Share Photos Online
WeTransfer is a painless, seamless, smooth, and fast platform for file sharing service. It allows almost any file format to be shared without damaging the file resolution.
Unlike some file-sharing platforms, it doesn't have a creating, editing option for the receiver. Rather, they will be notified through the mail, and he/she will be able to download it. The only setback is, it has to be done within 7 days; otherwise, the file may get deleted (in the free version).
Pricing: Free version allows unlimited sharing with a limit of 2 GB each time. However, users can have 1TB (20 GB in one go) storage with other facilities with the pro-version.
❏ How WeTransfer Works
We Transfer takes only 3 steps to share files.
Step 1:
Go to the 'WeTransfer' website. You will see this box as soon as the website is visible. Either sign up or input your email shown.
Step 2:
Go to your designated location from where you will upload the files/folder and click Open.
Step 3:
Input the email you are sending your files/folder to including title and message. After you are done, click 'Transfer'.
3. Google Drive – Best for those already using G Suite
G drive has been one of the versatile, simplest, and most popular file sharing options. It's performances are simply fantastic. Users can conveniently organize and share their folders, files containing images, videos or any other documents for personal, business or public use.
It is another cloud storage system that stores users' documents online. Signing with their gmail and password, they can get access through any device (phone, mac or pc) from anywhere.
Gmail owners are free to use their drive, create and upload as many files or folders as they need. They can share a single file/ full folder with someone through permission (view/edit). Also,a user has complete control and protection over his/her shared data.
Pricing: G drive has 15 GB storage for free. However it offers a paid version including different attributes under Basic, Standard and Premium options with 100 GB, 200 GB and 2 TB storage respectively.
❏ How Google Drive Works
This is how you can use google drive to share files/folders.
Step 1:
Go to google drive. Click New.
This box will pop up.
Step 2:
From there click upload file/ upload folder. A box will open. Select the location where you have kept your file to upload. Then, click Open.
Step 3:
The file will take a few seconds to upload. And once it's complete, you will see it.
Step 4:
You can share this uploaded file/folder in 2 ways.
a. Put your cursor on top of the image and click right you will see the 'Share' option.
b. Or double click the image to open. At the top of the right side, you will see 3 dots, click there and you will find 'Share'.
Step 5:
Once you have clicked the 'Share button' this box to add people will show up. Do so and that's it.
4. PixieSet – Best for Modern Photographers
PixieSet is a name for a professional platform for safely sharing high-quality photos. It allows creating client-specific folders and keeps updates of matters like your client's favourite images or downloads.
It has accessibility on both desktop and mobile. Therefore, it's easier for the receivers to select, download and do other work seamlessly. As a result, it performs as an all in one platform.
Last but not least, it has a Lightroom plug-in, indeed a great attraction.
Pricing: Both non-paid and paid versions are available. The non-paid version offers up to 3 GB storage, whereas the paid version offers different features and storage up to 1,000 under the names Basic, Plus, Pro and Ultimate.
❏ How PixieSet Works
Here is how to share files through PixieSet.
Step 1:
After you have signed up, the dashboard page will appear before you. Click 'Client Gallery' from there.
Step 2:
Create a new gallery.
Step 3:
Fill this box up with your collection name and pick up a date.
Step 4:
Once you have created a gallery, it will instantly lead you inside. From there, go to 'Add Photos'.
When this box (below) shows up, go to the location from where you saved your files/ drag those files here.
You will see the uploaded files as soon as the process is done.
Step 5:
You need to publish these files for sharing.
At the bottom of the left side, you will find a 'Publish' button; click it.
Step 6:
Your files will get published, and you will see this page on the screen.
Input your receiver's email address and hit the 'Send Invite' button. And that's it.
5. Hightail – Great for Large Files and Folders
Hightail is a secure and easy file sharing option for large files or varieties of file formats like PNG, MOV, PPT. Users have control and complete protection over their files/folders.
It is indeed a good option for collaborating work as it permits viewing and commenting on shared files. This platform can sync with Onedrive, Dropbox, Google Drive, or any other platform and is also available in mobile phone versions.
Having a link-sharing option has made it easier for receivers to check and preview the file without having an account or needing to download it.
Pricing: Free version allows files up to 100 MB to share with 2 GB storage. Apart from free, it has the following 3 paid options with different features-
Pro (share file up to 25 GB with unlimited storage)
Team (share file up to 50 GB with unlimited storage)
Business (share file up to 500 GB with unlimited storage)
❏ How Hightail Works
Here is the process for sharing files through Hightail.
Step 1:
Sign in or create an account through the website; you will see this page.
Step 2:
Go to this particular spot and click the plus sign.
A box (like below) will pop up with some field to fill you up when you do so.
This platform requires you to create a space for any purpose. You can do it at any point before or after uploading your files/folder.
Step 3:
Now, upload your file. You can select any platform from where you want to bring your file here. I will select my computer.
Then, Go to the location of the file/folder you need to share, select it and click open.
Step 5:
While uploading, set the file name if you didn't previously (at step 2). You can write the goal for the space as well. Then click the button 'Create Space'.
A space under your given name will be created. As for me, this is 'Lion Plushie'.
Step 6:
Double click on the file/folder to open. When it does, look for these 3 dots on the top of the menu. Click it; another menu will open up.
Click 'Send Via' from there.
When you do so, it will open to another menu; click Send Via Link/ Send files from there.
Step 8:
You will see this page at this point. Input your receiver's mail with the subject, message, and click Next.
Step 10:
Set your priorities and click send.
6. Prodibi – Share and Showcase Images
Swiss-based app Prodibi is another prominent image display, share and embed solution. It manages color, compression, pixel, format, etc., and can update website/WordPress sites at full resolution.
Its Capture One plug-in impresses professional photographers. This is an advantage for receiving feedback on full resolution proofs. In addition, there is an extended feature for Mac which is to recognize faces by gender, age, or emotion.
Users can see Prodibi galleries both from mobile and web versions. Also, it is convenient for photographers to create a one-page portfolio to display work.
Pricing: Both free and paid versions are available. The free version allows 2 GB for free. In addition, there are photographer-friendly paid packages named- Starter, Standard, Ultimate with different facilities.
❏ How Prodibi Works
You can transfer/share files/folders through Prodibi in 2 ways.
Method 1. Create Folder
Step 1:
After signing in, this page will appear. Click 'Album' to create one.
Step 2:
When this box pops up, name your file/folder.
Step 3:
An album will be created under your given name, and it will instantly open. Click 'Upload' from there and go to the location where you have kept your file.
Step 4:
When the uploading is done, click 'Share', you will see a menu bar open up on the right side. Make adjustments if you need from there, copy the link and send it to your receiver. And it's done.
Method 2: Direct Transfer
Step 1:
After signing in, when the page shows up, click 'Transfer'.
Step 2:
You will see this box in front of your screen. Click the plus icon.
Step 3:
Go to your designated location to upload files/folders.
Once you have confirmed the upload, you will see another box like this. Copy the link and send it to your receiver. And it's done.
7. Shootproof – All-in-One Solution for Pro Photographers
This is an impressive option for photographers for their systematic workflow and gallery to combine together. However, we better say this is a photographer-based platform that offers ecommerce solutions as well.
Substitute for Pixieset; this platform offers upload, download, share (even in social media) and sell photos. In addition, users can not only customize their galleries but also put watermarks on their images. No doubt, it is a great option for photo sharing with clients.
Pricing: It is a paid program. However, once you sign up, you will get a 14-day free trial.
❏ How Shootproof Works
Step 1:
Sign up and wait for this page to appear. First, you need to create a gallery. Then, click the 'Add a Gallery' option
And you will see this option, click to create.
Step 2:
A box like this will show up; input your gallery name.
Step 3:
Now upload your files/folders from your designated location.
Then, Click 'Start Upload' when this box appears.
Step 4:
After this is done, your file will be uploaded. Go to the right side at the top of the panel; you will see the share option. Click it.
Step 5:
You will have the following options to share your file. Choose the one convenient for you. I have chosen the 2nd one.
Step 6:
Fill up the required field and click the 'send' button (right side at the top).
8. FTP Server – Securely Managing Your File Transfer Processes
FTP Server (File Transfer Protocol Server) is one of the most secure storage to share confidential images, data, information or the likes. It is an enabled way to transfer files between 2 computers, one of which works as an FTP integrated cloud server. This medium allows uploading any size and format of files.
There are different FTP applications for this; however, FileZilla is the most popular FTP client/ integration that is compatible with Windows, Linux and Mac. After the installation process is complete, the panel may look daunting, but the workings aren't complicated at all as it appears.
Pricing: Users have to purchase the cloud server from such service providers and the pricing varies upon them.
FileZilla is a free FTP application. However, Filezilla Pro is available as well.
❏ How FTP Server Works
Step 1:
Download the 'FTP' Server from this link and complete the setup. Once you have completed the installation, this panel will appear.
Near the top menu, fill up Host, Username, and Password to start working.
You will see there are 4 boxes in the presented panel. The left 2 boxes consist of your computer files, and the right 2 boxes include the contents of your web host service. The file you select on the top box, inside contents will show up in the bottom one.
Step 2:
From the right side box, select a path where you want your file to be saved.
Step 3:
Now, go to the 'Local Site' option (1st box on the left side); from here, select the location of the files you want to upload.
Double click to start uploading.
Step 4:
You will see the box at the bottom once the upload has been started.
Step 5:
When your file has been completely uploaded, you will see it on the right side. With authorization, your selected clients can get access to it as well.
How do professional photographers give photos to clients?
While sharing photos with clients online, professional photographers use different secure software that ensures quality file transfer.
What's the best way to share a lot of photos?
Using software has been so far the best photo file sharing process.
Which platform is the easiest photo-sharing site?
The easiest websites for photographers to share photos depend on a photographers' working style and images they need to deliver. A product photographers' requirement will vary more than that of a wedding photographer.
What is the best way to send high-resolution photos without losing quality?
y using a number of file-sharing platforms, anyone can send photos retaining high resolution and without compressing the images. But, the fact that a selected platform doesn't have a high-res photo size limit needs to be ensured first.
Best Way to Send Photos to Clients – Final Word
Finding the best photo-sharing site for photographers is important as it propels their works and commercially benefits them to the fullest. The fact is every photo/file sharing platform offers client-serviceable facilities.
Therefore do your math before you pick one.
Having more than one option as backup is a wise step.
Ensure it's efficient for your workflows.
Already using one? Tell us which one.